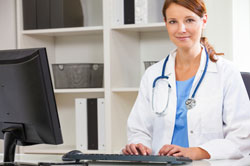 Our Story
We have been providing comprehensive PC Training to healthcare organizations since 1989. We develop and deliver PC Training Programs for clinicians, administrators, financial managers, and other individuals involved in healthcare.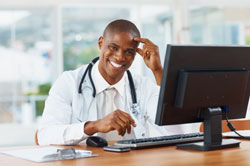 Our Approach
Our approach is exclusively "hands-on". We delivery high quality, focused training programs in the Microsoft Office Suite of applications, including Word, Excel, Power Point, Access, Visio, and Publisher. Each participant has access to their own computer for the duration of the training so that the training experience is as close to the actual working environment as possible.
Our Clients
Our clients include hospitals, long term care facilities, behavioral health organizations, ambulatory surgery centers, physician practices, medical billing organizations, and many other organizations involved in the healthcare industry.